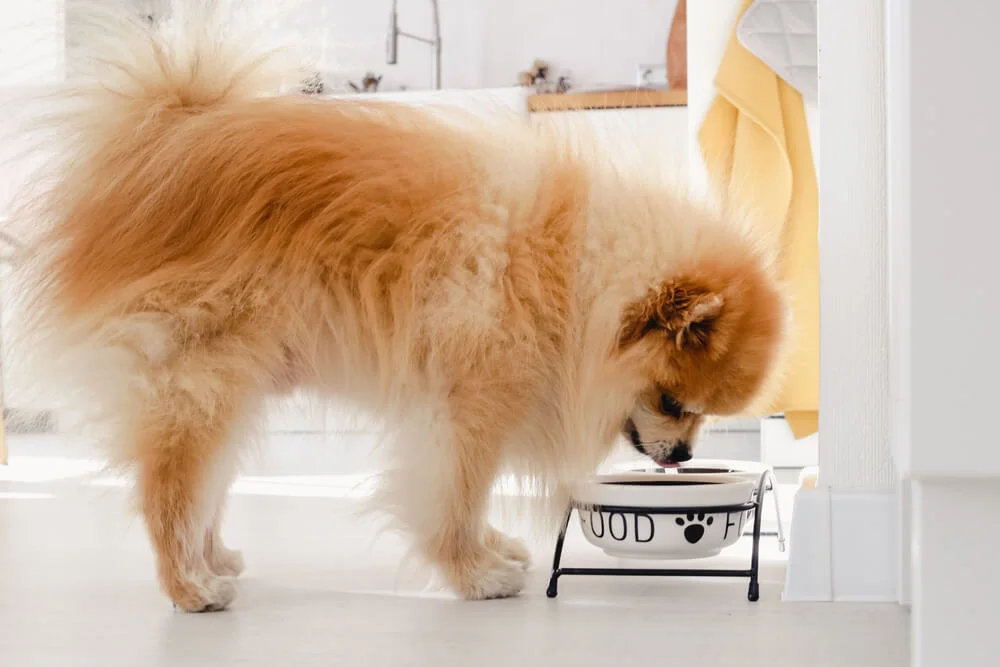 Everyone knows the main food groups that humans need – protein, carbohydrates, and fat. As well as this, they need vitamins and minerals, of course. But what about dogs? What is the importance of low carb diet for dogs? It stands to reason that dogs need more protein than we do since their diet is primarily meat-based. But do dogs still need carbohydrates? After all, carbohydrates are used for energy, and dogs need lots of energy, don't they?
Why don't dogs need many carbohydrates in their diet?
Many people associated calories with carbohydrates, and of course dogs need calories too. However, there are calories in all food groups. For dogs, the protein in their diet contains most of the calories they need, and these can be used for energy throughout their body.
What is the importance of low-carb dog food?
As well as not needing many carbohydrates in their diet, a low carbohydrate diet also has a huge benefit to dogs. This is because carbohydrates are broken down into glucose in the bloodstream, and glucose is used to fuel inflammatory processes within your dog's body. Since inflammation is a component of the majority of chronic diseases, by feeding your dog a low carbohydrate diet you could also be reducing any inflammation within their body.
Which dogs will benefit from low-carb dog food?
Because any dog can develop inflammation, and health conditions affecting any body part can involve inflammation, every dog can benefit from a low carbohydrate dog food. Here are some specific examples of when a low-carbohydrate food could be particularly useful:
Obese dogs
While there are calories in the other food groups too, reducing the carbohydrates in your dog's diet will help them to lose weight or maintain a healthy weight. If you've tried a low carbohydrate diet and your dog still isn't losing weight, try cutting out treats, increasing exercise, and reducing portion size.
Diabetic dogs
Diabetes occurs when your dog isn't able to produce effective insulin to lower their glucose levels. Therefore, it's important not to feed them a high carbohydrate diet, because their insulin demand will be higher.
Arthritic dogs
Osteoarthritis is a painful condition that affects your dog's joints. It can make them feel stiff and sore, and they may limp or become wobbly on their legs. As the condition progresses, they might be unable to walk far or struggle with stairs, and they may reach a point where they struggle to stand. While this condition should be managed with pain relief and anti-inflammatory medication, a low-carbohydrate diet can also help.
Dogs with IBD
Inflammatory Bowel Disease causes diarrhea in some dogs and occurs when the gut lining becomes inflamed. This is often triggered by stress or certain foods, but flare-ups can occur anytime. Low-carb dog food can help to reduce flare-ups, especially if you avoid giving other treats and keep your dog's diet consistent. Here's a blog post we wrote with more information on IBD in dogs.
Dogs prone to gingivitis 
A low-carbohydrate dog food won't take away the tartar on your dog's teeth, but it will help to reduce the amount of inflammation caused by dental disease. This could keep your dog more comfortable and buy some time before you need to consider booking a dental procedure at the vet clinic.
Dogs prone to urinary issues
If your dog is prone to cystitis, bladder stones, or other urinary issues, you might find that a low-carbohydrate diet helps. Of course, the underlying cause will still need to be treated, but your canine companion will feel more comfortable.
Dogs with cancer
If your dog has a tumor, regardless of where it is, there's often inflammation associated with it. A low carbohydrate diet might not take away the tumor or cure the condition, but it could reduce its size and reduce symptoms associated with it.
Dogs with skin allergies
If your dog has skin allergies, they might be very itchy and their skin may be sore. You might regularly notice a rash in their armpit or groin, on their belly, or paws, or under their chin. Sadly, allergies can't be cured, only managed, but a low-carb dog food could help reduce the irritation and soreness. Here's a blog post we wrote that goes into more detail on allergies: What is the best food for dogs with allergies?
Summary
While many humans rely on carbohydrates as a major source of energy, especially if they are very active, dogs aren't so reliant on carbs. Therefore, low-carb dog food could help you manage your dog's weight, as well as reduce inflammation caused by chronic illness.
FAQ
What are the benefits of low-carb foods?
Low-carb foods don't just help your dog lose weight, they can also help manage conditions like diabetes as well as reduce inflammation throughout your dog's body.
Do dogs really need carbohydrates?
Dogs get most of the energy they need from the protein in their diet. Therefore, they don't have as high of a need for carbohydrates as humans do.
What percentage of dog food should be carbs?
According to the book written by Steve Brown, "Unlocking the Canine Ancestral Diet: Healthier Dog Food the ABC Way", the ancestral diet of dogs was higher in protein, higher in fats, and lower in carbohydrates where about 49% of the calories were from protein, 45% from fat and 6% from carbohydrates.
Why are carbohydrates important for dogs?
Certain carbohydrates, known as complex carbohydrates, include fruit and vegetables and contain important vitamins and nutrients. However, grains and potatoes are low in nutritional value.