What Our Customers Are Saying
What Our Customers Are Saying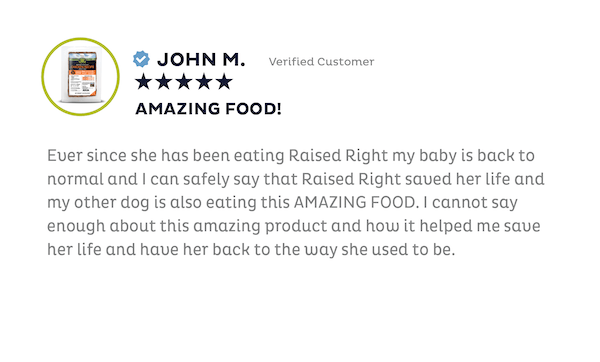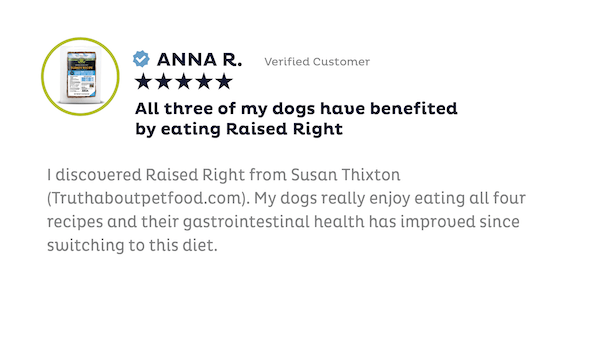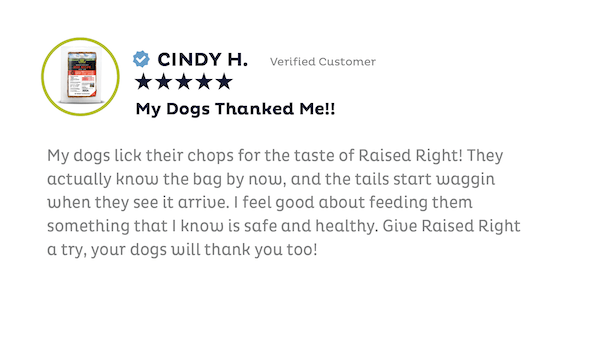 Vet Formulated & Recommended
We work with veterinarian, Dr. Karen Becker to formulate limited ingredient recipes that are high in protein and low in carbs. Most of our recipes have less than 2% carbs because we don't use any high carb fillers like potato, rice, oats, yam, squash, pasta, barley, parsnips, corn, or wheat. Additionally, we were able to formulate our adult dog recipes to meet AAFCO's requirements for a complete & balanced diet through using ONLY whole foods without having to add any synthetic vitamins or minerals.
Veterinarians are recommending our recipes as a source of nutrition beneficial to healthy dogs & cats as well as pets with a variety of health issues. We were recognized by the Innovative Veterinary Care Journal for the impact our recipes are making in the lives of dogs & cats by being awarded the 2019 Innovation Award for Nutrition.
We can proudly make the human-grade pet food claim as every ingredient in our food has passed the same standards necessary for human consumption and all our food is lightly cooked in a human-grade facility. Low temp cooking meets the USDA pathogen kill-step, while maintaining high levels of moisture and nutritional integrity.
We take safety very seriously. Every single batch we cook gets lab safety tested for pathogens to help ensure it's safe for your pet to eat. We have a hold release program where we don't ever ship our food unless it passes the lab safety test. If you keep scrolling down, you'll find the test results of every batch.
We work with veterinarian, Dr. Karen Becker and pet food formulation expert Steve Brown to formulate whole food recipes that are complete & balanced specifically to each pet's stage-of-life using limited ingredients. All of our recipes contain a single source of animal protein and there are no preservatives or high carb fillers like potato, rice, oats, yam, squash, pasta, parsnips, or barley.