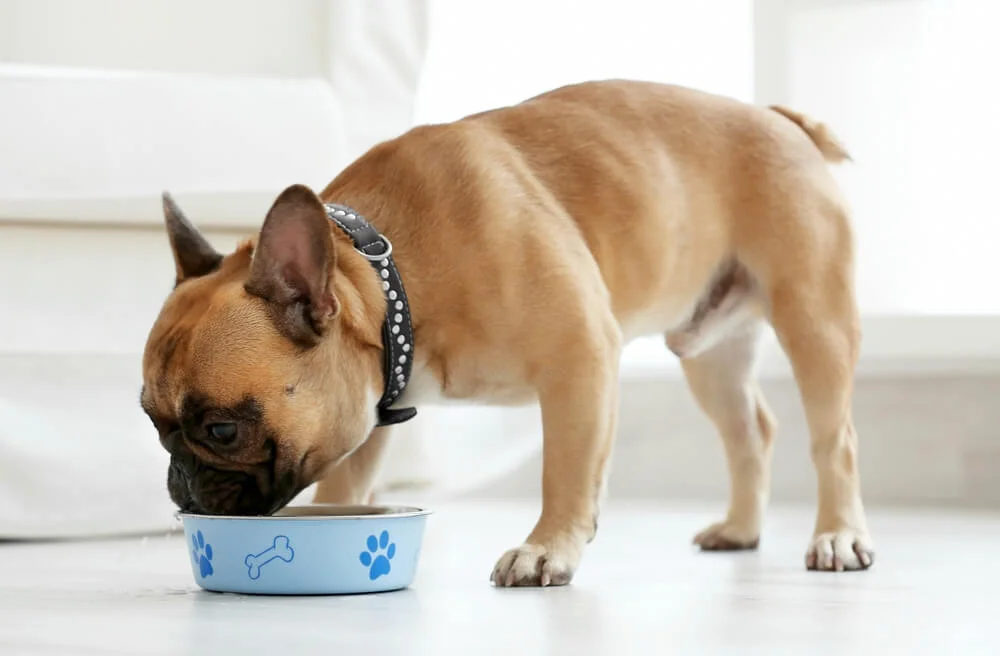 Feeding your canine companion the dog food that's best for them as an individual is important. After all, they all have slightly different dietary requirements to keep them healthy. But with so much conflicting information about what ingredients a good dog food should and shouldn't contain, it might seem impossible to make an informed decision about what's right for your dog. Take protein content for example. Many dog foods will claim that their high protein content makes them superior, while others will say that high protein levels are responsible for certain health problems. So, let's find out the answer to the burning question – is high protein dog food good for dogs?
What is protein used for in your dog's body?
Protein, or rather the amino acids that form it, are vital building blocks for the tissues throughout your dog's body. This means that protein is used for the growth and repair of your dog's skin, muscles, and organs. It's also used to keep their fur coat healthy and helps improve their bone density. If you want to hear more about how diet can improve your dog's skin, read our blog post.
Should your dog be eating high protein dog food?
There are many reasons why high protein dog food is a good choice for your four-legged friend. However, there are also a few situations where a high-protein diet should be avoided. Therefore, it's best to consider your dog's individual needs and overall health and get advice from a veterinarian if you're not sure whether your dog should be eating high protein dog food.
Which dogs will benefit from high protein dog food?
Active dogs
If your dog does agility or accompanies you on a run most days, they'll probably benefit from high protein dog food. Not only will the protein provide the calories, and therefore energy, that they need, but it will also help them recover quickly from exercise, keep their bones strong, and repair their muscle ready for the next exertion. If you don't feed a high-protein diet to your active dog, you may find they become underweight or prone to injury.
Working dogs
Just like active dogs, if your dog burns calories working rather than playing, they need more protein. This could mean farm dogs, sled dogs, or dogs in other athletic roles.
Underweight dogs
If your dog is underweight, a high protein dog food could help them build muscle and gain weight. Protein is calorie dense, meaning that your dog can quickly gain the calories they need to reach a healthier weight. On the other hand, protein can increase feelings of fullness, so if your underweight dog isn't finishing their meals or isn't eating enough to gain weight, consider speaking to a veterinarian or veterinary nutritionist.
Overweight dogs
Because protein helps keep your dog feeling fuller for longer, it could also help them lose weight. The counterargument is that protein in itself is high in calories, so it's important to offer the right size of meal to keep them losing rather than gaining weight. If you're not sure if your dog is overweight, read our blog post.
Pregnant dogs
Just like pregnant humans, dogs need extra calories when they are in the mid to end stages of pregnancy. A high-protein diet is recommended because it provides the calories as well as the protein-building blocks needed for healthy fetal growth.
Lactating dogs
Once the puppies are born, the nutritional demands on their mother's body continue because she is producing milk to feed the litter. It's common for lactating mothers to lose weight while they're nursing, especially if they're not getting adequate calories and nutrition. This is why high protein dog food is recommended during lactation too.
Puppies
Protein is needed for growth and repair, and a dog's growth rate is at its highest when they're puppies. With all that growing to do, it's easy to see why a high-protein diet is necessary.
Older dogs
It's not just young puppies that need lots of protein, senior dogs often lose muscle and body condition as they age, and it becomes more difficult for them to maintain a healthy weight. High protein dog food gives them the calories they need to maintain their weight while helping them maintain muscle mass.
When should you not feed a high-protein diet to your dog?
They have kidney disease
If your dog has kidney disease, the deterioration in kidney function can be amplified by a high-protein diet. This is why specific prescription diets for dogs with kidney failure contains lower protein levels.
They have liver disease
It's the liver's job to break down protein compounds into more useful amino acid chains. If your dog's liver is not functioning well and you feed a high-protein diet, you'll be overworking the liver which could make the problem worse.
They are obese and gaining weight
Although a high protein diet can be useful in some obesity cases, if your dog's diet isn't causing them to lose weight because of the high-calorie content, it might be time to look at reduced-calorie foods, which might mean lower protein.
They have allergies
Food allergies do exist in dogs, although they're not as common as people think and testing for them is still pretty unreliable. Since some allergens are proteins, you might think avoiding a high-protein diet in dogs with allergies is a good idea. However, while avoiding your dog's exact allergens is crucial, using dog food with limited protein sources should be fine, even if the protein content is high. You can read about more dog food myths here.
Summary
There are many benefits to high protein dog food, but that doesn't mean that it's suitable for every dog.
FAQ
What percentage of dog food should be protein?
The minimum amount of protein that should be contained in any dog food is 18% on a dry matter basis. Significantly more than this is considered high protein dog food.
When should you give your dog high protein?
High protein dog food can benefit most dogs, especially senior dogs, puppies, and dogs who are pregnant or lactating.
Is 30% protein too much for a dog?
Dogs diets are meant to be protein-based so 30% protein isn't too high for a dog, but what's most important is making sure that you're choosing a nutritionally balanced dog food that meets AAFCO's standards for a complete & balanced diet.